Saccharomyces boulardii CNCM I-745: A Non-bacterial Microorganism Used as Probiotic Agent in Supporting Treatment of Selected Diseases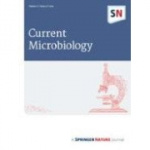 The yeast Saccharomyces boulardii CNCM I-745 is a unique, non-bacterial microorganism classified as a probiotic agent. In this review article, at first, we briefly summarized the mechanisms responsible for its probiotic properties, e.g. adhesion to and elimination of enteropathogenic microorganisms and their toxins; extracellular cleavage of pathogens' virulent factors; trophic and anti-inflammatory effects on the intestinal mucosa.
The efficacy of S. boulardii administration was tested in variety of human diseases. We discussed the results of S. boulardii CNCM I-745 use in the treatment or prevention of Helicobacter pylori infections, diarrhoea (Clostridium difficile infections, antibiotic-associated diarrhoea, and traveller's diarrhoea), inflammatory bowel diseases, irritable bowel syndrome, candidiasis, dyslipidemia, and small intestine bacterial overgrowth in patients with multiple sclerosis. In case of limited number of studies regarding this strain, we also presented studies demonstrating properties and efficacy of other strains of S. boulardii.
Administration of S. boulardii CNCMI I-745 during antibiotic therapy has certain advantage over bacterial probiotics, because-due to its fungal natural properties-it is intrinsically resistant to the antibiotics and cannot promote the spread of antimicrobial resistance. Even though cases of fungemia following S. boulardii CNCM I-745 administration were reported, it should be treated as a widely available and safe probiotic strain.
Karolina Kaźmierczak-Siedlecka , Jakub Ruszkowski , Mateusz Fic , Marcin Folwarski , Wojciech Makarewicz
Сurr Microbiol. 2020 Sep; 77 (9): 1987−1996.
doi: 10.1007/s00284−020−2 053−9.Epub 2020 May 29.