Beta-defensins and analogs in Helicobacter pylori infections: mRNA expression levels, DNA methylation, and antibacterial activity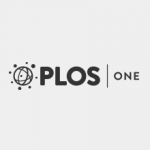 Antimicrobial peptides can protect the gastric mucosa from bacteria, but Helicobacter pylori (H. pylori) can equally colonize the gastric apparatus. To understand beta-defensin function in H. pylori-associated chronic gastritis, we investigated susceptibility, human beta-defensin mRNA expression, and DNA methylation changes to promoters in the gastric mucosa with or without H. pylori infection.
We studied the expression of HBD2 (gene name DEFB4A), HBD3 (DEFB103A), and HBD4 (DEFB104) using real-time PCR in 15 control and 10 H. pylori infection patient gastric specimens. This study demonstrates that H. pylori infection is related to gastric enhancement of inducible HBD2, but inducible HBD3 and HBD4 expression levels remained unchanged. HBD2 gene methylation levels were overall higher in H. pylori-negative samples than in H. pylori-positive samples.
We also assessed antimicrobial susceptibility using growth on blood agar. The H. pylori strain Tox+ was susceptible to all defensins tested and their analogs (3N, 3NI). These results show that HBD2 is involved in gastritis development driven by H. pylori, which facilitates the creation of an epigenetic field during H. pylori-associated gastric tumorigenesis.
---
Scand J Gastroenterol. 2019 Jun; 54 (6): 690−699
doi: 10.1080/365 521.2019.1 624 815.